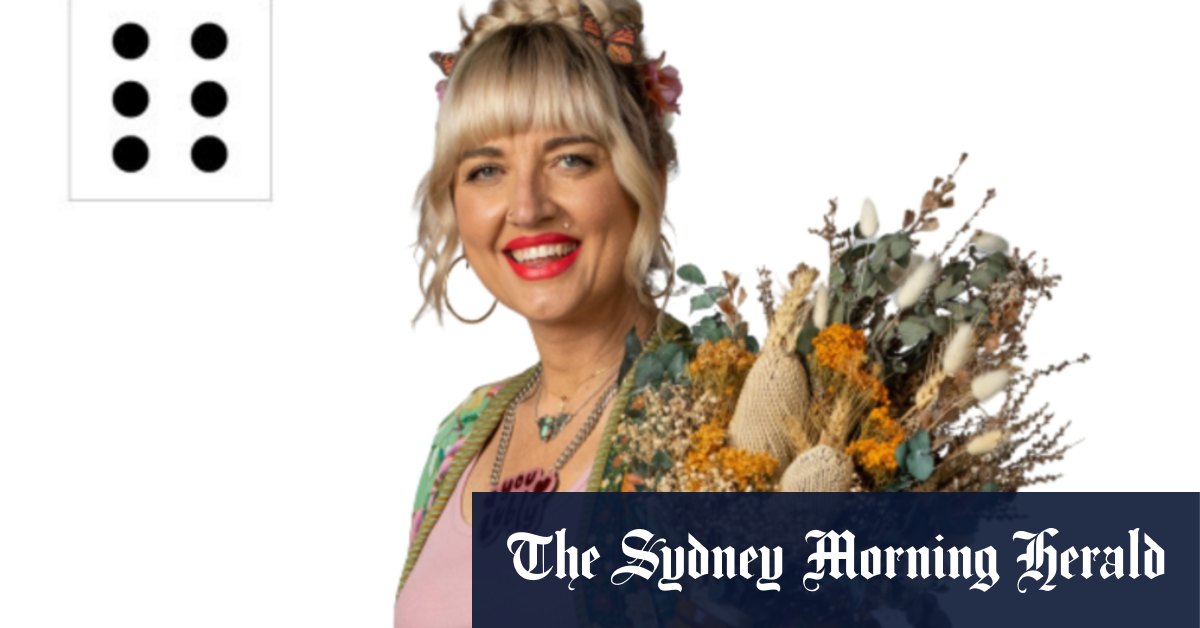 Author Holly Ringland on her journey with Alice Hart's The Lost Flowers
Every week, Benjamin Law asks public figures to address topics we're told to keep confidential by having them roll a dice. The numbers they land on are the subjects given to them. This week, he talks to Holly Ringland. The Australian writer, 41, is co-host of ABC TV back to nature and author of Alice Hart's Lost Flowers, a novel being adapted for television. Her second novel, The Seven Skins of Esther Wilding, comes out next year.
BODY
You are an outdoor person, but your job today requires the opposite: to be indoors, always and sedentary. How do these two things fit together? I am constantly aware of this feeling – of having one foot in each polarity – but, unfortunately, I have to be alone to write.
You have lots of tattoos. When did you have your first? After finishing writing Alice Hart's Lost Flowers, just before my 35th birthday. I had an agent, but I didn't know if it would be released or not. Growing up on the Gold Coast, I saw tattoos – dolphins on my lower back or butterflies. But I never felt like I had anything meaningful enough to tell a story about my skin. My first tattoo was a summary of Alice Hart's story, which also kind of sums up who I am. Didn't go and just had a very small line. My first tattoo took over nine hours. It was a true act of transformation and ceremony. It mattered to me so much that I had written a whole novel.
RELIGION
Were you raised in a religion? Not in the traditional sense. But I must have been about three or four years old when I said to Grandma one day, "What is God? She lived in a large Queenslander – one of the oldest on stilts – and next to the house she had an avenue she called the Fairy Garden. That's where she took all of her trauma and grief – all that she couldn't say. Dropped out of school at age 10; married at 16; the wife of a sugar cane farmer; six children in their thirties; three miscarriages; always wanted to be a writer. She held my hand, took me to the Fairy Garden, to this little makeshift brick barbecue, lifted a little bellflower and said, "Holly, honey, it's God.
Loading
Oh wow. [Laughs] It was my first vivid and powerful memory about religion. Growing up, it shaped me by paying attention to the seasons of nature and knowing that we also have them within us. Sounds a bit corny, doesn't it? But a religious practice for me would be to go on a hike, to be in the natural world, to take myself to a green space. It's going to church for me.
Do you have writing rituals? Depending on the day you find me, I'll try anything. For the past two months, before I sit down, I light a candle and some dried gum leaves in a bowl—very safe first—on my desk. As the candle burns and the smoke rises, I verbally pay my respects to the Yugambeh ancestors and the elders on whose lands I write, and tell them that I am grateful to be able to be here. After that, I talk to the women of my lineage. I think of the struggles they went through to get me here. It gives me a sense of mindfulness to tune out the noise, but also allows me to see how much bigger everything is than the fear of creating something new might lead us to believe.