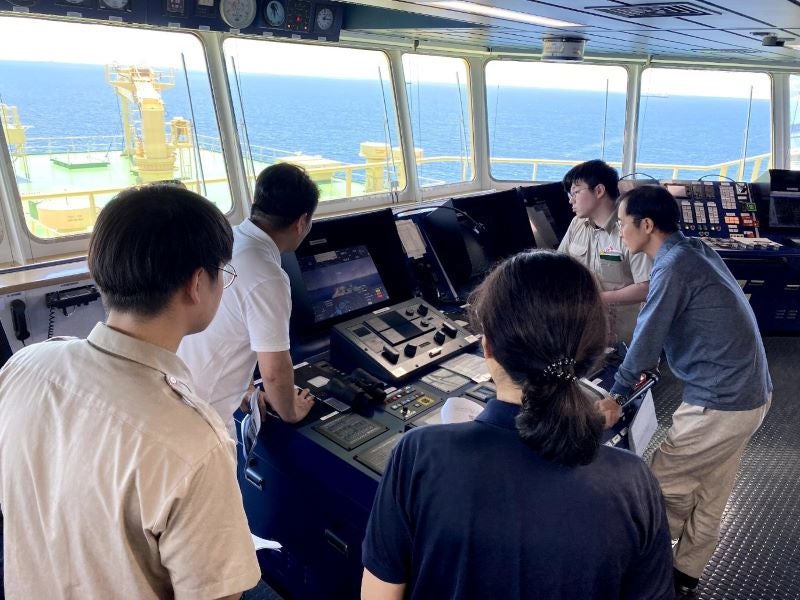 Avikus uses autonomous navigation for transoceanic travel
Avikus, a subsidiary of HD Hyundai, successfully led the transoceanic voyage of a 180,000 m2 ultra-large liquefied natural gas (LNG) carrier called Prism Courage, using autonomous navigation technologies.
Presented as a world first, the voyage was carried out by Avikus in collaboration with SK Shipping.
Equipped with Avikus' Level 2 autonomous navigation solution called HiNAS 2.0, the vessel reached the Boryeong LNG terminal in Korea's South Chungcheong province after 33 days of sailing from the freeport on the southern Gulf coast of Mexico.
The ship, which passed through the Panama Canal, covered half of the total 20,000 km distance with autonomous navigation technology.
Based on Hyundai Global Service's Integrated Smartship (ISS) solution, the HiNAS 2.0 navigation system is said to support optimal routes and speeds.
The surrounding environment, such as weather and wave heights in nearby vessels, will be detected by the system's artificial intelligence, helping to control the vessel's steering commands in real time.
In addition to performing level one reconnaissance and judgment functions, level two autonomous navigation technology can control and operate the vessel.
Prism Courage's energy efficiency is expected to increase by nearly 7% and its greenhouse gas emissions to decrease by approximately 5% through autonomous operations on optimal routes.
For verification of technology performance and stability, the voyage was conducted under the real-time monitoring of the American Bureau of Shipping (ABS) and the Korea Register of Shipping (KR).
After obtaining certification from ABS for self-propelled ocean crossing results, Avikus intends to commercialize HiNAS 2.0 technology this year.
Avikus CEO Do-hyeong Lim said, "It is significant that we have successfully tested the Tier 2 system to operate a vessel beyond Tier 1 technology providing optimal routes.