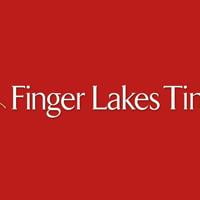 BOOK REVIEW: 'Fighter 'Gator' invites the reader to imagine the author's military training | Way of life
"Fighter' Gator" is the type of memoir that prompts the reader to imagine witnessing first-hand the author's Air Force training – preparation that allowed the resident Lt. Col. of Canandaigua John E. Norvell (USAF, Ret.) for being a navigator who flew numerous combat missions over Cambodia in 1973 as part of Operation Freedom Deal. Most of the bombings were carried out to support the Cambodian government in its struggles with the communist Khmer Rouge.
In a letter to his wife, Bonnie Norvell, on June 20, 1973, Norvell wrote, "Well, I had my check sent up yesterday and it went pretty well. So now I'm fully qualified to go into battle – about three weeks too late in my opinion. We had a 4.2 hour mission and refueled three times. We ended up flying about eight miles west of Phnom Penh and blowing up enemy troop emplacement.
Norvell received a letter from a relative asking him what it was like to kill people. Being asked such a question "pissed me off. I felt violated and betrayed. I couldn't believe anyone could ask such a question.
Norvell explains: "When I chose the F-4 for my aircraft, it meant fighting and bombing enemy positions. Admittedly, I didn't think much about it, even after I arrived in Thailand. My attitude towards this may seem morally ambiguous, but it is not. It was my duty to do the mission entrusted to me; it was my job. If it involved bombing an enemy position, I did what the United States asked me to do.
Although the Paris Peace Accords of January 1973 ended US military operations in North and South Vietnam, bombings in Cambodia continued – a situation that intensified the division in the United States between "hawks " and the "doves".
Norvell explains. "In June 1973, as anti-war pressure mounted, Congress cut all funds for the air war in Cambodia effective August 15, 1973. We found ourselves flying almost around the clock to do the most possible damage to the Khmer Rouge before that deadline."
(Three years later, the Khmer Rouge, under the command of Pol Pot, instituted a gruesome and bloody regime in Cambodia. Over the next few years, the Khmer Rouge murdered 3 million people out of a population of 7.2 million ).
Norvell writes, "When you fly in the military, there is a path you follow. All do. You start as a student pilot, earn your wings, become qualified in a specific aircraft, move up as a squadron member, then if you are proficient and successful, become an instructor for others. Every time you go up a rung on the ladder. And every time you move, there's another rung.
If you read "Fighter' Gator," you might feel like you're climbing that ladder with Norvell as he shares with us his fears and insecurities, and how he overcame them.
During the first phase of his training, Norvell had to master aerospace physiology, life support, equipment, aircraft systems and procedures, and radar navigation. Along with this phase, Norvell learned to make a parachute landing.
"The T-29 was a trainer aircraft with no ejection seats, and if we had an emergency we had to jump," he said. "We started in the classroom and moved outside. There we lined up on a static rack and the instructors demonstrated how to drop about six feet (although to me it felt like about 15), touch down, land and roll, executing a perfect PLF" (drop parachute landing).
"OK, I thought, what they're telling me is to climb those stairs, jump off that platform, touch the ground – not my butt – on my shoulders, roll over and get up "Yes indeed. I watched some of the lieutenants. They were like Olympic gymnasts: perfection. What a bunch of show-offs. Did I mention I sat at a desk for four years?"
However, Norvell, to his surprise, did.
We then travel with Norvell to the next rung of the ladder.
"The next phase was to tow us through the air on a slide and practice landings as if we had jumped off the T-29."
I won't say what happened next, except to say that I remembered the maxim: "If at first you don't succeed, try, try again."
As Norvell continues to climb the ranks toward his goal of becoming a flight navigator, he asks readers to "imagine a clown car full of 12 clowns, all trying to get out of the car simultaneously. Now imagine 12 navigation students trying to use the drift counter, take their cues, plot them, and stay one step ahead of the plane. The lead instructor would later say, it was "all asses and elbows" as we tried to do in the air what we had learned on the ground. Doing a mission was different in the air as the aircraft encountered turbulence and was buffeted from side to side.
Norvell's narrative is both dramatic and lighthearted. "Fighter 'Gator" caught my interest as I learned about Norvell's career in the US Air Force and the many heroes Norvell encountered.
His book is dedicated to the memory of Major Theodore "Ted" James Shorack Jr., who had served as an Air Force ROTC instructor at Hobart College in Geneva. Shorack was lost June 9, 1966 in North Vietnam during an F-105 pilot rescue mission.
"To me, Ted will always represent the American fighter's creed: duty, honor and country," Norvell said.
Norvell paid tribute to Shorack and several other friends whose names are inscribed in the Vietnam Veterans Memorial: "Visiting the wall has been a particularly poignant experience each time I have been there.
Space does not permit me to discuss other features of Norvell's book, including an interesting appendix by David Garbe which describes Garbe's restoration of the cockpit of an F-4 Phantom 11. I encourage people to read or re-read "War Stories, Friendships Turn To Book" by Mike Hibbard (Times, Nov. 11, 2021) for more on "Fighter' Gator."
"Fighter 'Gator" is available from Amazon, Barnes and Noble and other online booksellers.
Canandaigua resident Joel Freedman contributes book reviews and essays to the Finger Lakes Time often.