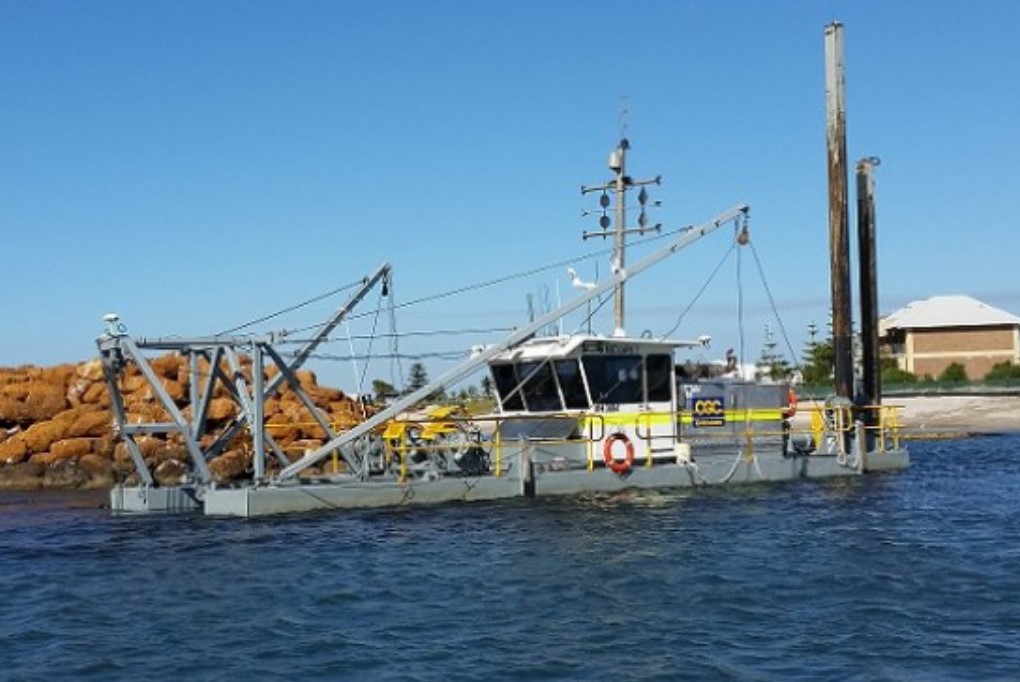 CGC dredges Bent Street shipping channel
The town of Rockingham, Western Australia, recently began dredging work on the Bent Street, Safety Bay shipping channel.
According to the WA Department of Transport, dredging work at Bent Street began in March and will take approximately eight weeks, to be completed by June 2022.
Prior to the dredging, the city needed to complete the land excavation of the Tern Bank sandbar, which was successfully concluded earlier in February.
Dredging of the seabed between the existing shipping channel and the Bent Street boat launch is necessary to maintain a safe official navigable depth for the boating community.
This work is being carried out using CGC Dredging's Mudlark I (specification: 17.92m x 4.82m) in-water cutter suction dredge, fitted with a 40 meter floating pipeline.
The dredged material will be carried along the ocean side of the Tern Bank sandbar to the Carlisle Street boat ramp where it will be stored before being transported to the city landfill for reuse .
As noted, the city will undertake navigational channel dredging in accordance with state agency environmental approvals and marine park work conditions.
This work is essential to the continued maintenance of the navigation channel and to meeting the safety needs of boat owners by maintaining safe official navigation to the deeper waters of Warnbro Sound.