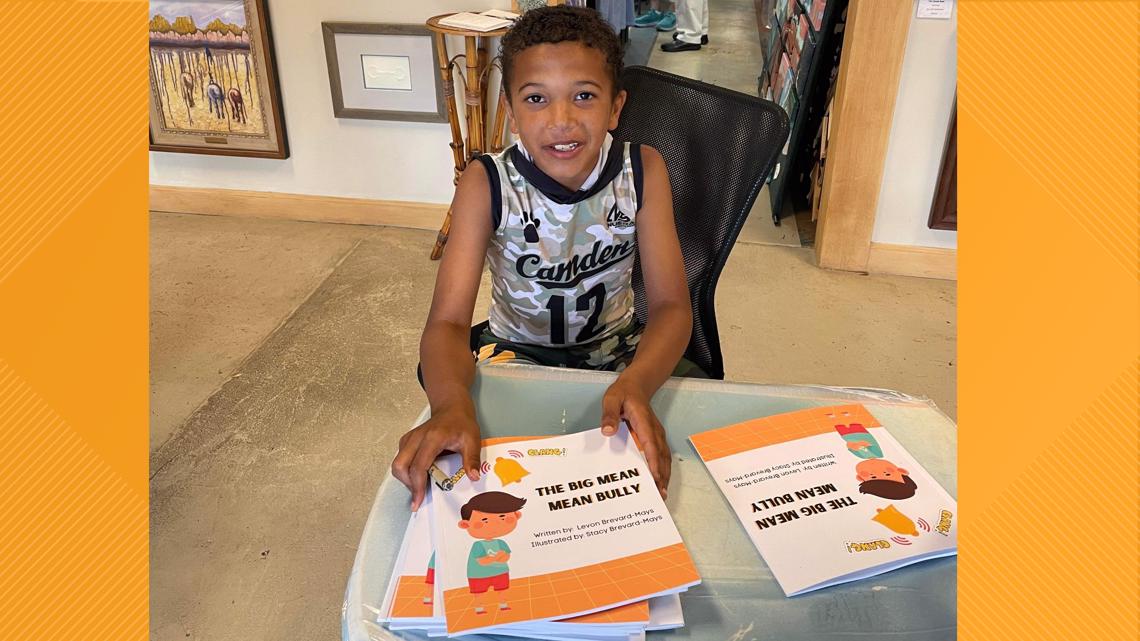 Elgin, 8, Levon Brevard-Mays now an author
Eight-year-old Levon Brevard-Mays of Elgin is now an author, with a little help from his mother.
KERSHAW COUNTY, SC – Eight-year-old Levon Brevard-Mays of Elgin is now an author. He decided to write after receiving some inspiration from his family.
"Because my brother was bullying me," Levon Brevard-Mays said. "He didn't think I was writing about him."
Shy and energetic, Levon picked up a book his mother had written and became interested, which triggered the vision.
"He showed interest in writing a book and asked me if I could help him, so I basically transcribed it for him," Levon's mother, Stacy Brevard-Mays, said.
Levon's book is about a child being bullied, but with a little work he is able to turn the situation around and eventually turn the bully into a buddy. It's called "The Big Bad Bad Bully."
RELATED: 'Boys and Books': Book Nights Help Nonprofits Boost Reading Levels
RELATED: 2 Da Bone Barbershop, Save the Children open book corner in Orangeburg
Her mother Stacy says writing the book wasn't easy.
"I had to keep pushing it because they'll want to stop after five pages, and a book can't be five pages," she laughed.
The book was released last month and even hit bookstores and online.
She hopes this book will inspire other parents and children to write.
"It's a great way for kids to express their feelings if they're going through things they can't really talk about, they can write about it. It's a great way for kids to be creative. "
Stacy is working to organize a children's night out in Camden on August 2, 2022, to help promote literacy.
RELATED: Pfizer's COVID-19 boosters for kids 5 and older get FDA emergency use clearance