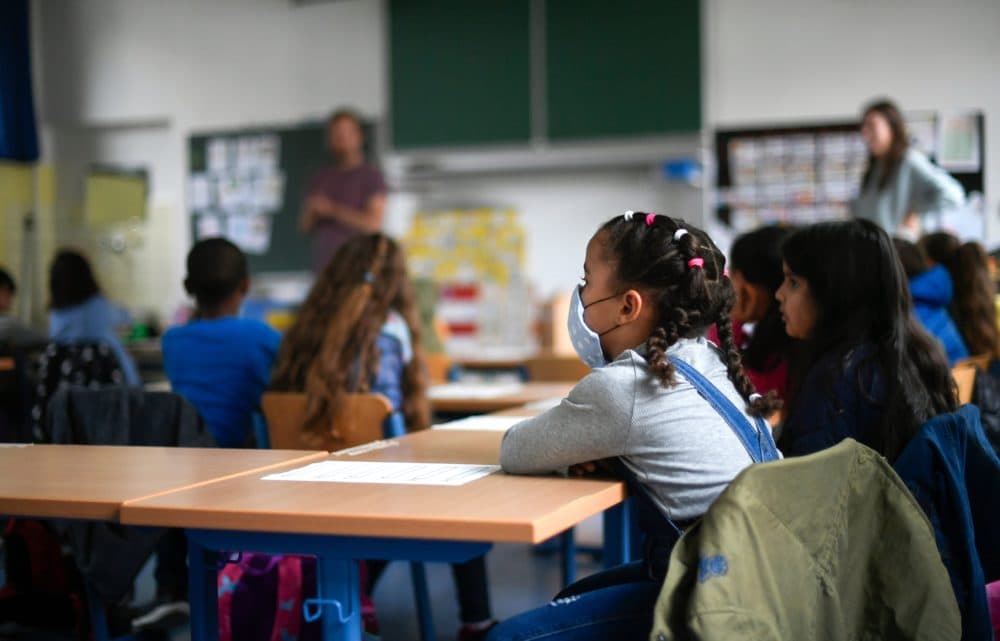 Rethinking gender with mathematician Eugenia Cheng
This rerun was originally broadcast on September 16, 2020.
---
A mathematician turns gender into a mathematical problem. We hear how mathematics can help us rethink entrenched conceptions of gender.
Guest
Eugenie Cheng, mathematician, teacher, concert pianist and author. Scientist in Residence at the School of the Art Institute of Chicago. Author of "X + Y: A Mathematician's Manifesto for Rethinking Gender" and "Molly and the Mathematical Mysteries: Ten Interactive Adventures in Mathematical Wonderland". (@DrEugeniaCheng)
---
More from WBUR
---
Extract from "X + Y" by Eugenia Cheng
Extract from "X + Y" by Eugenia Cheng. Copyright © 2020 by Eugenia Cheng. This excerpt may not be reproduced without the permission of the publisher. All rights reserved.
From the playlist
Wired: "How to break gender stereotypes in math — with math!" – "To be a woman means a lot of things."
The Guardian: "x + y by Eugenia Cheng review – an end to gender wars?" – "Eugenia Cheng's mission is to change the world for the better, using math. Her first book, How to Bake Pi, used recipes to teach readers how to think mathematically."
New York Times: "Want a better way of thinking about gender? Use math" – "Eugenia Cheng is a mathematician, musician and writer."
New York Times: "For mathematician Eugenia Cheng, there is no gap between art and science" – "'The boundaries between subjects are really artificial constructions," says the mathematician and author, whose new book is 'X + Y: A Mathematician's Manifesto for Rethinking Gender.' 'Like the borders between the colors of a rainbow.' "