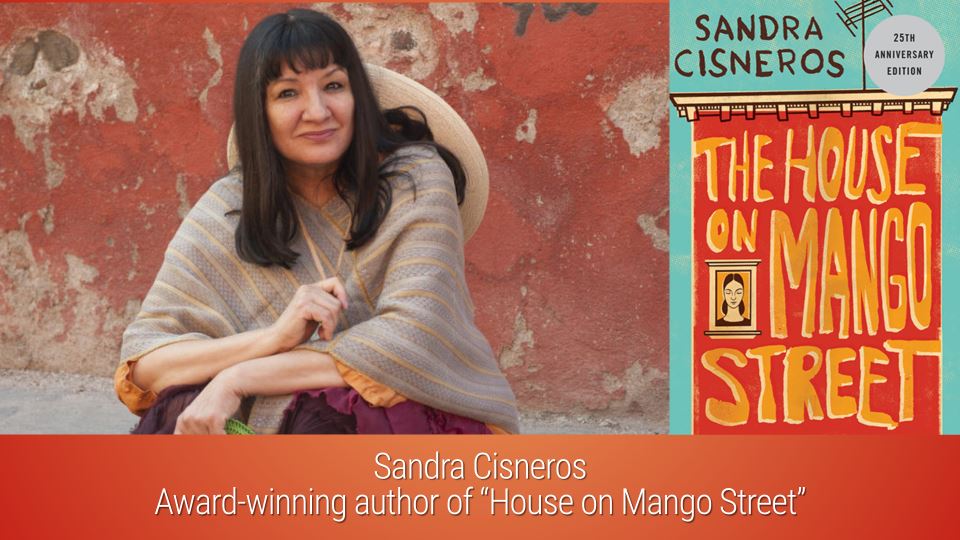 Sandra Cisneros, award-winning author of "House on Mango Street"
Join us for an inspiring evening with author Sandra Cisneros, author of the beloved novel "House on Mango Street," about a young girl growing up in the Latino section of Chicago. Sometimes heartbreaking, sometimes deeply joyful, this novel depicts a new American landscape through its multiple characters. The author will be introduced by Professor Rodrigo Lazo (English).
This event supports our annual theme, "For a more perfect union?" and contributes to campus-wide discussions of wisdom in the world. How does literature help us reimagine community in a changing world? How is literature a vector of wisdom that puts us in harmony with ancestors, history, the environment, others and ourselves? Please join the conversation by attending this event and other events organized around these themes.
Sandra Cisneros was born in Chicago in 1954. Internationally recognized for her poetry and fiction, translated into more than twenty-five languages, she is the recipient of numerous awards, including the National Medal of the Arts, the PEN/Nabokov Award for in International Literature and fellowships from the National Endowment for the Arts and the MacArthur Foundation. Cisneros is the author of two novels, The House on Mango Street and Caramelo; a collection of short stories, Woman Hollering Creek; two books of poetry, My Wicked Wicked Ways and Loose Woman; a children's book, Hairs/Pelitos; a selected anthology of his own work, Vintage Cisneros; with Ester Hernández, Have you seen Mary?, a fable for adults; A house of mine, a memory; and Puro Amor, a bilingual story she also illustrated. His most recent book, Martita, I Remember You/Martita, te recuerdo, a story in English and Spanish, will be published in September 2021. Cisneros has dual American and Mexican citizenship and lives by his pen.
Co-sponsored by Illuminations, the Advisory Council on Campus Climate, Culture and Inclusion and the Office of Inclusive Excellence.